Some people stand in the darkness
Afraid to step into the light,
Some people need to have somebody
With the edge of surrender insight,
Don't you worry, it's gonna be alright
'Cause I'm always ready,
I wont let you out of my sight
I'll be there,
I'll be ready,
Now I hope you sang those lyrics whilst imagining yourself running in slow motion in your swimsuit with your bright red life saver float. That's right, it has finally arrived, the iconic 90's franchise has been rebooted for the big screen. It's a double whammy today as not only do you have my thoughts, but also the ponderings of the Efron obsessed Mrs Pom. The Aussie has already said he thinks Mrs Pom will give it 6/5 stars – 1 star for everyone of Zac's abs!!!!
Well let's get straight into it – the promotion for this movie had been huge, mainly because it stars the highest grossing actor of 2016, Dwayne 'The Rock' Johnson. We had been treated to a number of promos and muscular challenge videos between The Rock and Zac Efron and it seemed like social media was Baywatch crazy. So how does yet another 90's nostalgic franchise do on the big screen?
If you were a big fan of the David Hasselhoff and Pamela Anderson version and expect that on this big screen adaption, then you are going to be very disappointed. What you are greeted with can only be described as a more entertaining version of Fast & The Furious but instead of cars they have big red floats. The Rock stars as a modern day Mitch and the Baywatch way is one of protect the Bay but you also protect the family. This really adds the Brie to what is already a full cheese board of jokes and plot lines.
The positives are, there is actually a plot line and one that makes sense, Zac Efron has abs for days (I literally don't even think his body is real), actually the whole cast is just plain beautiful. There are some good jokes in there and the overall feel of the movie is one fun filled adventure.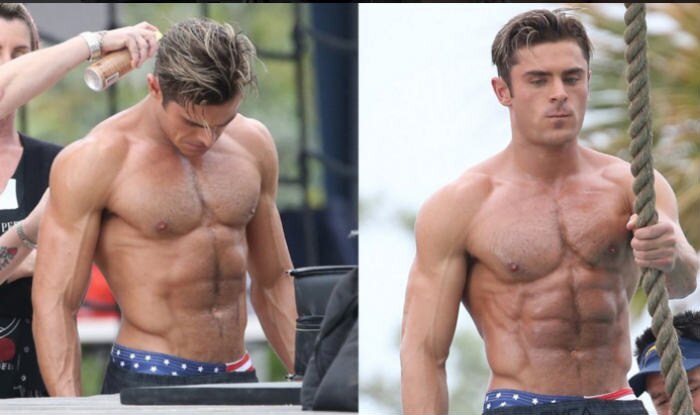 Don't get me wrong, this movie is not going to get a 5/5 from me and it has been absolutely panned by the critics. As much as there are some funny parts, there are some absolutely atrocious jokes that are cringe worthy at best. Another issue for me is the CGI, WOW! That $69million budget must have gone on The Rock's meals or Efron's Personal Trainer because it sure as hell didn't go on the action scenes. One in particular springs to mind, the boat in the ocean surrounded by fire, was some of the worst CGI I have seen in a big blockbuster.
Look, you have to take the film for what it is, which is a remove your brain at the door before you come in and sit down, type of film. It's not the best film you are ever going to see, but I enjoyed it, I laughed at parts and overall I was entertained when I left the cinema.
Mrs Pom:
Baywatch was everything I wanted it to be: funny, vibrant, entertaining and easy watching. I have been told I must not spoil anything so here goes…
The storyline was entertaining- the good guys go after the bad guys; the actors (and actresses) were very easy on the eye (oh Zac…); and the humour had me chuckling in my seat very frequently. Did I mention Zac Efron being fabulous? He was. Very fabulous.
Let's face it, when you base a movie on a 90s TV show of the same name, you need to leave your brain at the door when you walk into the theatre. And even with doing that, I managed to keep up with the storyline perfectly- I didn't have to ask Rus what was going on once AND I even managed to guess something and get it right! That, and the fact it starred one of my Top 5 actors- the delicious Zac Efron- is good enough for me to award it a fantastic 5/5